Zune Digital Coffee Table Book
Unofficial photographic journey of the history of the Zune devices, hardware, services and the community that keeps it alive to this day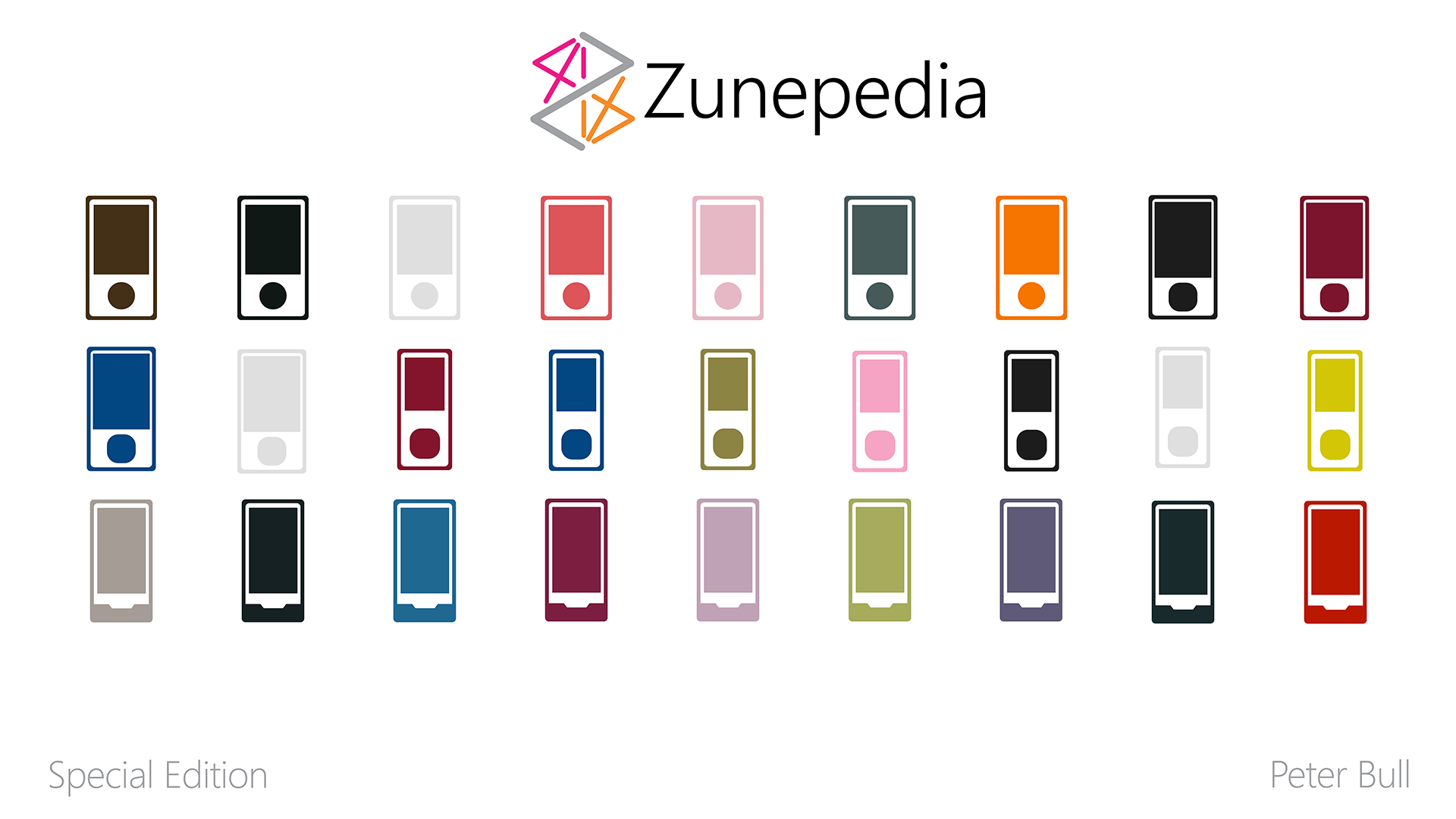 Hardware
See photos in new and interesting ways like never before of the Zune hardware.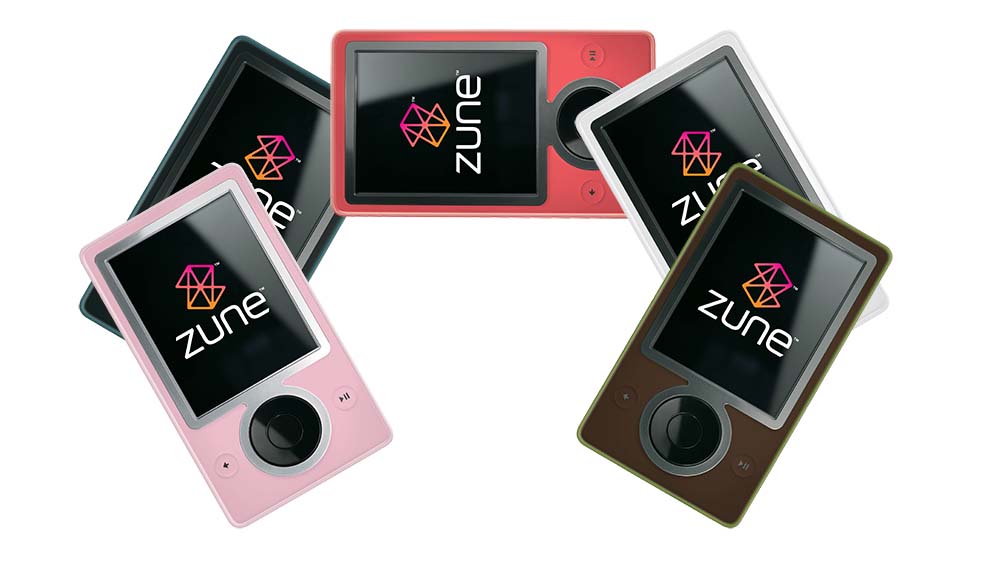 Platform
Glimpse the software and social elements of the Zune music platform.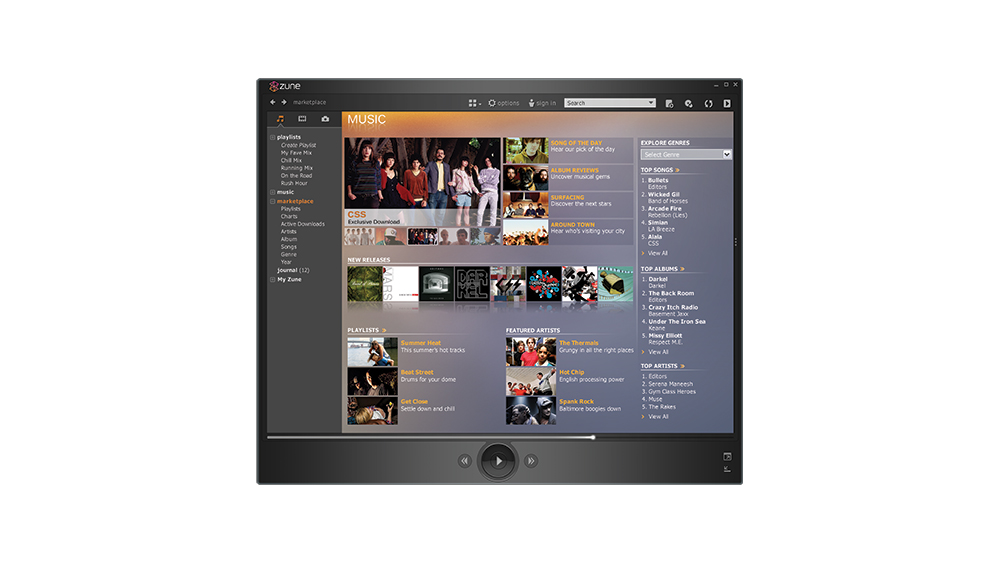 Entertainment
Shows Zune services on Xbox and Windows Phone as their brand for digital entertainment.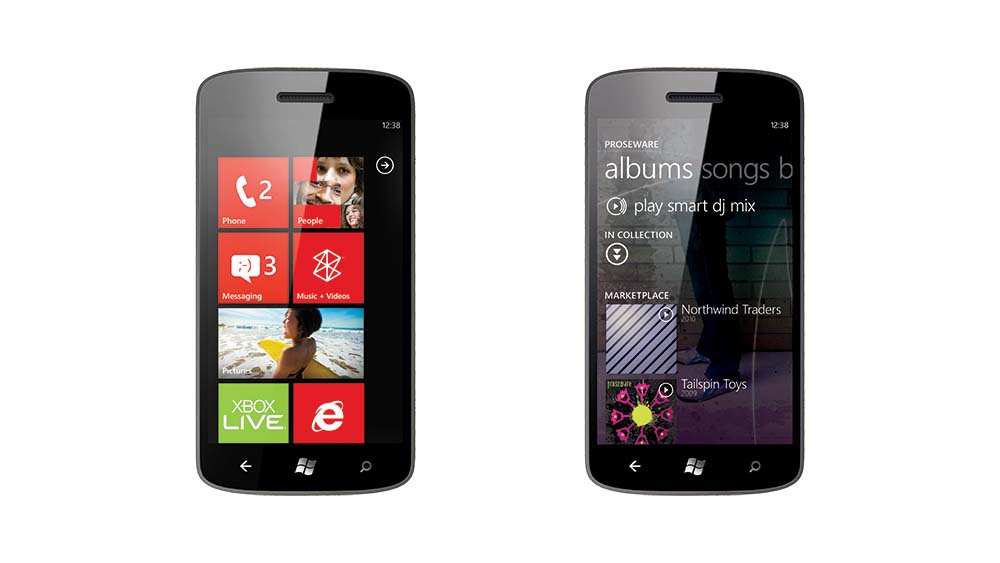 Community
Discover how Zune lives on with the amazing support and collections of those in the community.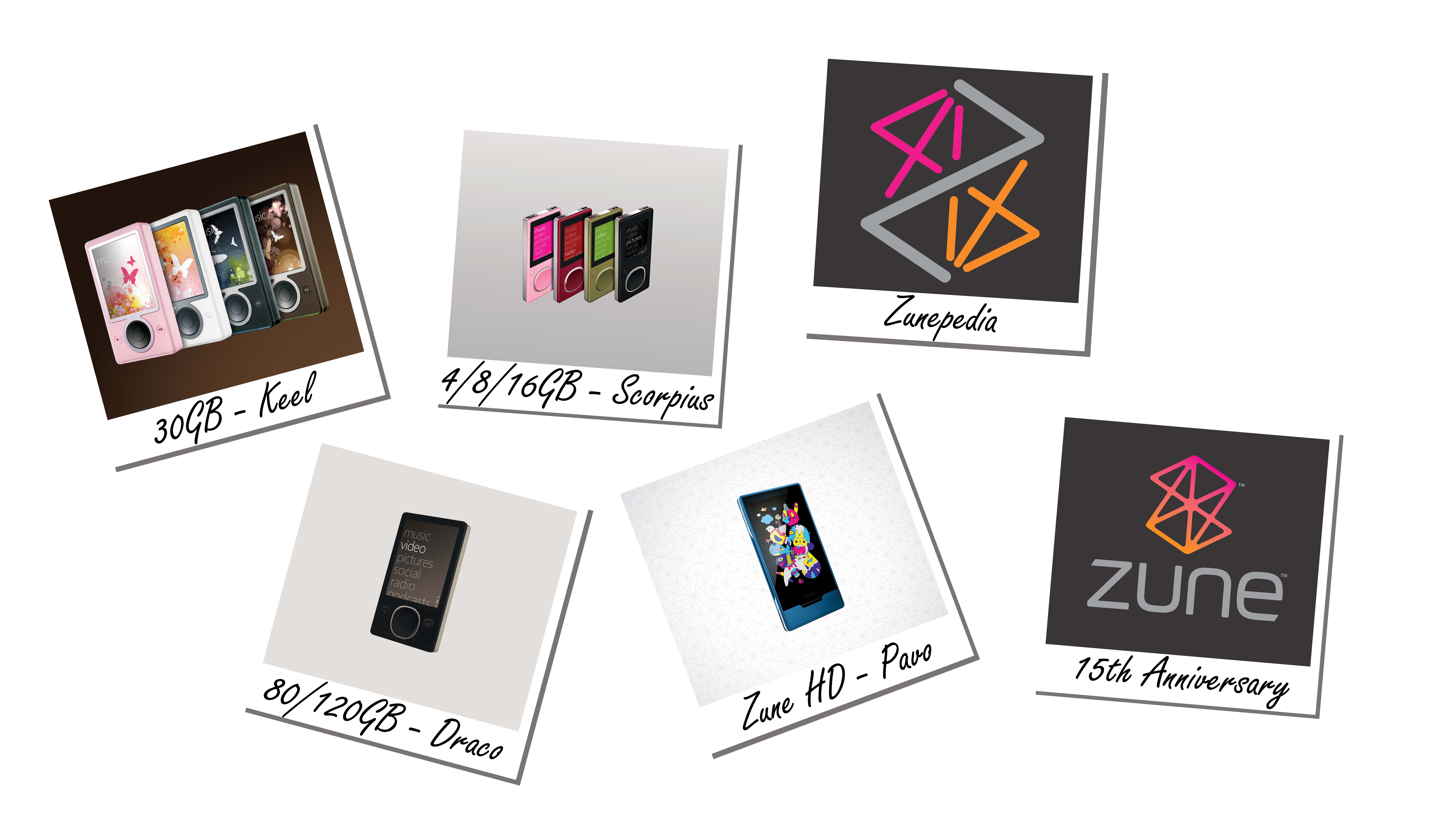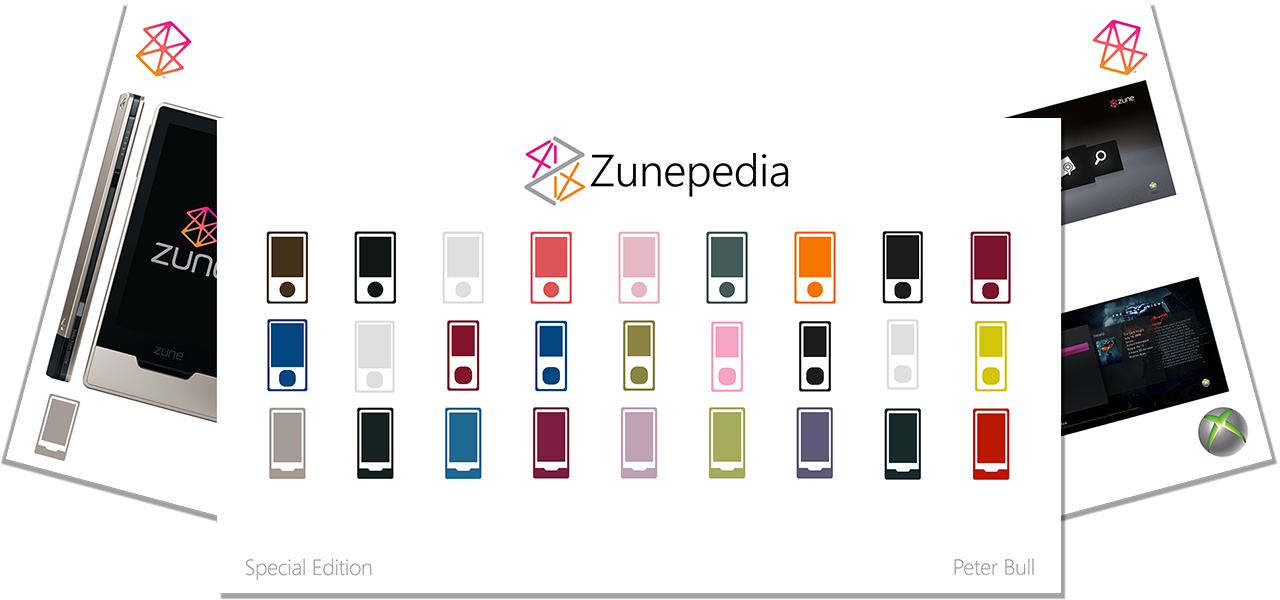 Zunepedia
Your unofficial photographic guide to the Zune, devices, hardware and services including contributions from the community.
Features
Zune 30GB
See the device that started it all off and see it from various angles.
Zune 80GB | 120GB
Find out about the second generation device with unique touch button controls.
Zune 4GB | 8GB | 16GB
Have a look at the slimmer ultra-portable device and lifestyle photography.
Zune HD
Learn about this ultra premium although final device featuring an OLED touch-screen.
Overview
Zune was first announced seventeen years ago, and was Microsoft's foray into the personal media space in 2006. They were going up against the competition at the time by releasing their own digital music player and services where the first generation released a couple of months after the announcement brought the iconic and usual for a device colour first-generation brown Zune, along with other colours.

A year later brought the second generation of a more capable larger capacity device and a more portable Zune available in many colours. It was also possible to purchase customised laser-engraved devices through Zune Originals. Along with these new devices came new services such as the Zune Social which brought Zune Cards, these allowed Zune owners to share their music interests and discover new music on the web as well as being present on the new Zune devices.

A couple of years after this the third generation of hardware was released, Zune HD, which featured a multi-touch OLED screen in a stunning ultra-premium form factor available in many colours and via Zune Originals. A few years later the Zune hardware was discontinued but it did live on for a while as the digital entertainment brand for Xbox and Windows Phone. There's little trace of Zune today except for some of the design language and fonts used in Microsoft products today such as Windows.

Today there is a community of Zune owners keeping it going and sharing their passion for these amazing devices and software. This digital coffee table book aims to showcase Zune, the devices, software and services along with photos and collection from the community. It aims to bring nostalgia to long-time fans or to show them off to those just discovering Zune who were not lucky enough to experience it the first time around!
About
I'm a software developer from the UK and anyone who know or meets me knows I'm keen on anything Microsoft, I've made sure to get every Xbox console including the hard-to-get Xbox Series X, but when I heard about Zune back in 2006, I knew I wanted one! Although Zune was never officially released in the UK, I managed to get a Zune 80GB, they would be a rare sight in North America – but even more so here in the UK! I took mine to events and met someone else there with one from Microsoft and told them how to get the most out of having one in the UK. A few years later in 2009, I heard about the Zune HD and was able to get one thanks to a kind person from California who was able to buy a Red Zune HD from Zune Originals and despite the import tax and duty driving up the price I loved it and still use it from time-to-time!

In 2010, Windows Phone was announced with Zune services being a key feature, but one that was not made available was the Zune Cards, part of Zune Social where you could share what you were listening to. I decided to create ZuneCardr which brought Zune Cards to Windows Phone and even allowed users to listen to full music tracks with their Zune Pass. As it turned out Microsoft never brought Zune Cards to Windows Phone, so my app ended up being the only one offering this functionality, gaining over 333,000 downloads!

I also ran a website that covered a variety of topics such as programming but also Zune, it featured press releases, information and images – many of which are used in the book, gathered from Microsoft sources. I also attended an event in London when I asked Steve Ballmer, then CEO of Microsoft, if the Zune was ever coming to the UK and he replied "No" and added "It's all about the Phone now", this was the first time Microsoft had confirmed this but also signalled the beginning of the end of Zune as a device, as the Zune hardware ended a few years later. Zune lived on for a while as the digital entertainment brand for Xbox and Windows Phone, but this ended too becoming Xbox Music and later Groove Music before itself closed and ended a decade of music services from Microsoft.

Today there's a community of Zune owners, including myself, who share their passion for the device, many have rare, limited-edition devices, accessories and other Zune related paraphernalia. I have a collection of assets that I am sharing in hopefully a new and interesting ways along with photos and collections of those in the community. I hope this book not only brings delight to those who already count themselves part of the Zune community but also to allow people to discover Zune for the first time from this digital coffee table book.

Peter Bull